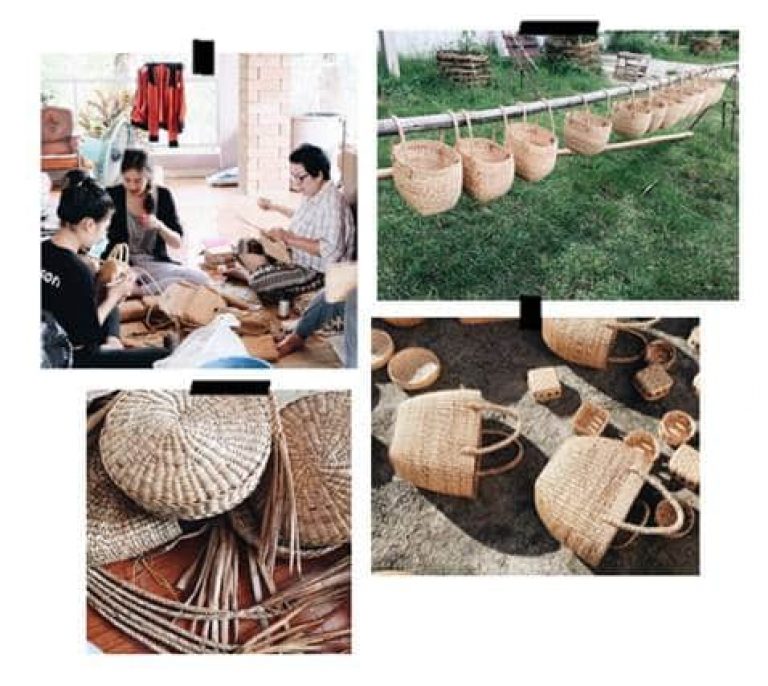 BEACHDAZE was founded by Laleewan Komolsut in 2017. It was born
from her love for travel. Everywhere she goes, she sees the carefully crafted
products made by local artisans. Seeing the tradition and years of technique in
every stitch helped her understand the importance of culture and heritage along with passing these skills down from generation to generation. When she cameback to Thailand, she saw the beautiful straw bags which are made by the same family, from start to finish. The straw is grown and collected by communities living alongside of the river in the northeast of Thailand, then laid out to dry in the hot Thai sun. Finally, women in the community hand weave the bags before sending them on to their final destination.
To make BEACHDAZE truly extraordinary, she has added her own little secret in every bag. Each thread color is thoughtfully chosen to reflect a place she has visited, that is still resonating in her heart. From the pastel pink walls of Petra, the national park of Livingstone, to the aqua blue sea of Dibba in Oman, you'll find pieces of her story in every BEACHDAZE bag. And the most important of all – the yellow thread reflects the golden tiles shimmering on the top of the Golden Palace temple in her home city of Bangkok. Thus, each piece is completely handcrafted, unique and exclusive. BEACHDAZE is for the woman who values beauty; the woman who enjoys simplicity in life.